Whatever you are doing in the morning or during the day, adding a cup of coffee to your routine can help slow things down. And no coffee style epitomises this spirit as well as Vietnamese coffee. With the use of a special coffee maker called phin, everyone can steadily start their days and enjoy its strong taste. This article takes a look at how to use this special tool properly.
Overview of drip coffee
Before learning how to use a Vietnamese coffee maker, it is better to have an understanding of this brewing method.
Vietnamese coffee is basically brewed by dripping or using filtration. This approach is quite simple. All you need to do is pouring boiled water over freshly ground beans, which are covered with a filter or similar tools.
Gravity allows the water to pass through the grounds and come in the cup or container below. This results in a lighter, clearer, and cleaner beverage compared to other brewing methods. To control the pouring rate, it is advisable to purchase a kettle or water bottle with a gooseneck.
With drip coffee, less is more. Most drippers are inexpensive, compact, and small, which are great for small batches of strong and tasty coffee. Some common methods include the cold-drip approach, the Beehouse dripper, the electric percolator, and the Vietnamese maker.
What is a Vietnamese coffee maker?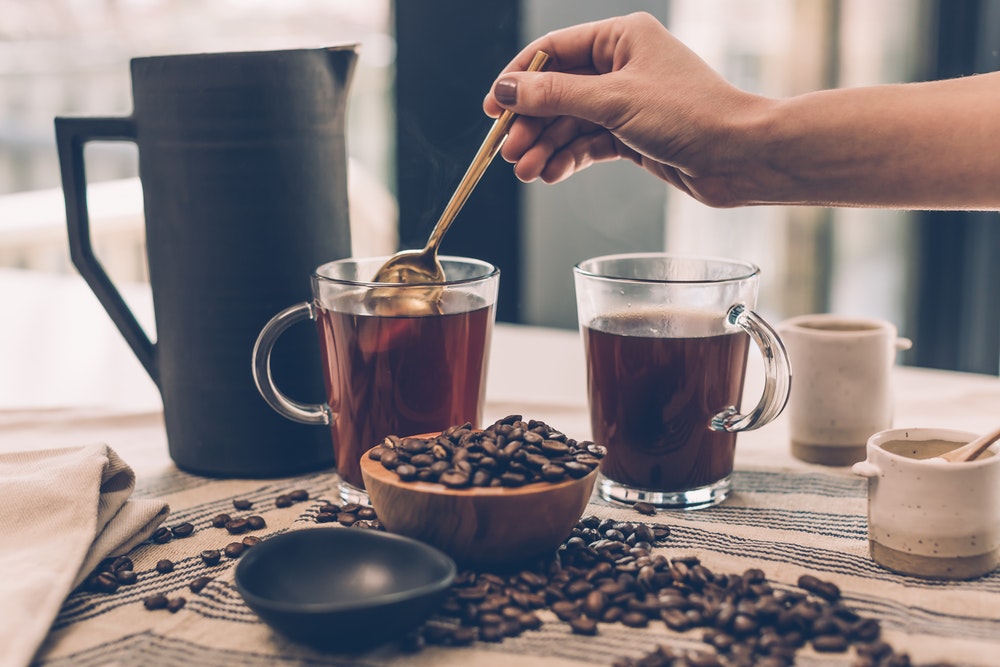 A Vietnamese coffee maker, also known as "Phin" in Vietnamese, is a traditional metal filter with a lid and a wide base. It is quite similar to a combination between the French press and pour-over.
More specifically, the unit includes a round perforated plate, which can sit on top of a cup or glass; a brewing chamber that can sit on top of the plate; a cap to retain the heat; and a perforated to tamp down the coffee grounds. Phim filters are available in different sizes, often with little knobs or a handle. This to prevent you from burning yourself.
After adding the coffee grounds to the chamber, you need to press the filter insert. After that, boiled water is poured over. The cap helps keep the heat inside, thus allowing for better extraction.
It takes around 4 to 5 minutes to drip a single cup of Vietnamese coffee. This makes it a perfect option for those who want an easy-pour-over and quick drink.
Pros and cons
Unlike other brewing methods, it does not require much skill to use a Vietnamese coffee maker. All you need to do is to pour in water and wait. Many products even come with step-by-step instructions to help you master them in minutes.
Another benefit is that it takes only 4 to 5 minutes to make your own a cup of freshly brewed coffee. For those who have a hectic and busy schedule, this simple tool can be a quick solution to satisfy your coffee cravings.
Made of metal, mostly stainless steel, Vietnamese coffee makers are very durable, light, and portable. You can bring them during a business trip or summer vacation to enjoy the drink. It can also be great for those who do not have too much space in their house for a big coffee machine.
However, you can only use it to brew one cup of coffee at a time. This means it is not suitable for serving as a household or office appliance, which needs to accommodate a few people.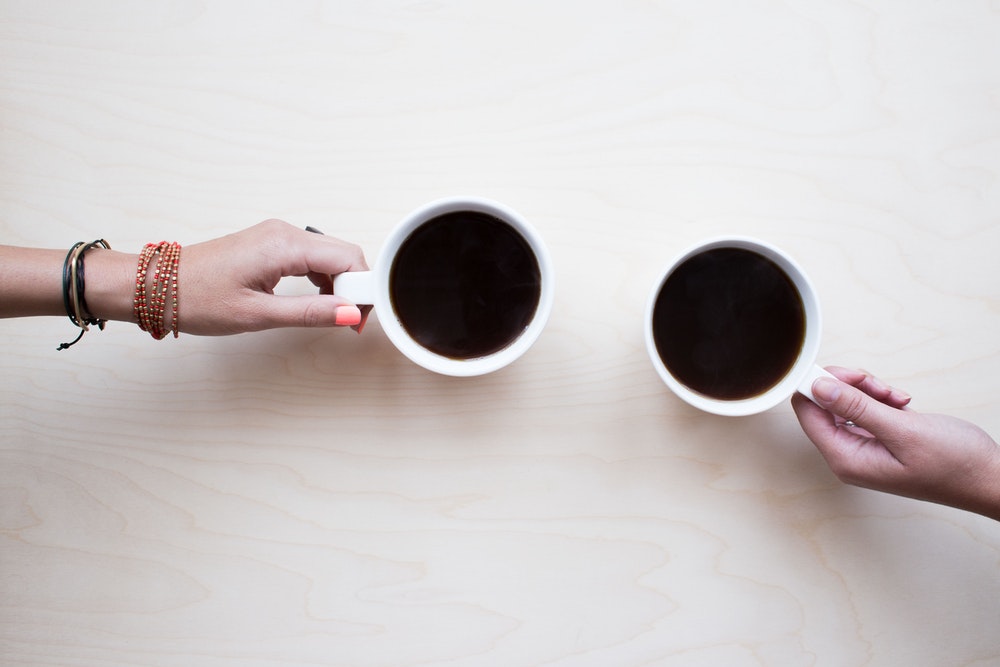 How to use a Vietnamese coffee maker
Using a Vietnamese coffee maker is much simpler than any other coffee machines. You can master everything in a few minutes. All you need are the right coffee beans, water, and a cup. Many people prefer a glass cup or mug to watch the slow drips.
After adding coffee, tap the filter chamber so that the grounds can settle and allow for even draining. Put the filter on top of the cup spanner, then put this part on top of the cup. Next, lightly put the filter insert on the coffee and spin it several times.
Pour hot water just above the level of the filter insert to wet the grounds. Wait at least 20 seconds for the coffee to get soaked before pouring the rest until the filter chamber is nearly full.
Now you can sit back and enjoy the slow drips. After 4 to 5 minutes, lift the cap and check to see whether the water is drained. Make sure to be cautious! The metal filter can become hot to the touch. It is better to touch it first gently or use the handle to avoid a burn.
If you want to cold brew the coffee, make sure to add one or several ice cubes into the cup before pouring hot water into the chamber filter. Similarly, add sweetened condensed milk before the brewing process starts to enjoy the most authentic experience.
The whole process should take around 4 to 6 minutes. If it is too slow, add less coffee or use coarser grounds. If it is too quick, choose finer grounds or add more coffee.
Expected results
Using a phin or Vietnamese coffee maker is a unique brewing method. That's why the resulting drink is also equally special. It is typically less bitter than an espresso, but much cleaner and smoother than a French press.
Compared to paper filters, this tool allows oils in the coffee beans to pass through during the brewing process. As a result, the taste is stronger and bolder. For those people who want to enjoy the true flavour of coffee, it is recommended to give Vietnamese style a try.
However, keep in mind that the filter of a Vietnamese coffee maker comes with small holes rather than paper to catch grounds. Thus, you might expect a bit of residue or sludge at the bottom of the cup. This is particularly common when you choose too fine grounds.
With slow drips, Vietnamese coffee can give you a short moment of leisure. You can only brew one up each time. Thus, it is always fresh and makes you feel like taking a moment for yourself.
The bottom line
There you have it. Now you have the knowledge and tips needed to use a Vietnamese coffee maker. Everything is simple and straightforward, even when you are beginners. The key is to choose a suitable option for your needs and start brewing bold coffee right in the comfort of your home.
References: